Posts for: December, 2015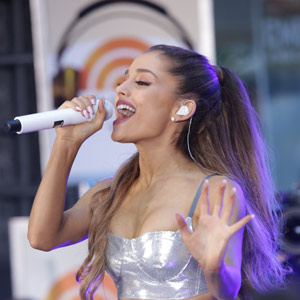 Via a recent Instagram post, pop diva Ariana Grande became the latest young celebrity to publicly acknowledge a dental milestone: having her wisdom teeth removed. The singer of hits such as "Break Free" and "Problem" posted an after-surgery picture of herself (wearing her signature cat-eye eyeliner), with a caption addressed to her teeth: "Peace out, final three wisdom teeth. It's been real."
With the post, Grande joined several other celebs (including Lily Allen, Paris Hilton and Emile Hirsch) who have shared their dental surgery experience with fans. Will "wisdom teeth removal" become a new trending topic on social media? We aren't sure — but we can explain a bit about the procedure, and why many younger adults may need it.
Technically called the "third molars," wisdom teeth usually begin to emerge from the gums between the ages of 17 and 25 — presumably, around the same time that a certain amount of wisdom emerges. Most people have four of these big molars, which are located all the way in the back of the mouth, on the left and right sides of the upper and lower jaws.
But when wisdom teeth begin to appear, there's often a problem: Many people don't have enough space in their jaws to accommodate them. When these molars lack sufficient space to fully erupt (emerge), they are said to be "impacted." Impacted teeth can cause a number of serious problems: These may include pain, an increased potential for bacterial infections, periodontal disease, and even the formation of cysts (pockets of infection below the gum line), which can eventually lead to tooth and bone loss.
In most cases, the best treatment for impacted wisdom teeth is extraction (removal) of the problem teeth. Wisdom tooth extraction is a routine, in-office procedure that is usually performed under local anesthesia or "conscious sedation," a type of anesthesia where the patient remains conscious (able to breathe normally and respond to stimuli), but is free from any pain or distress. Anti-anxiety medications may also be given, especially for those who are apprehensive about dental procedures.
So if you find you need your wisdom teeth extracted, don't be afraid to "Break Free" like Ariana Grande did; whether you post the results on social media is entirely up to you. If you would like more information about wisdom tooth extraction, please call our office to schedule a consultation. You can learn more in the Dear Doctor magazine articles "Wisdom Teeth" and "Removing Wisdom Teeth."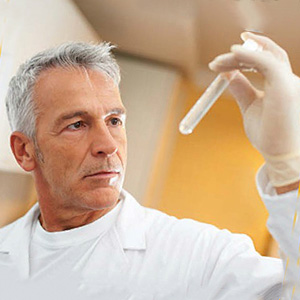 While oral hygiene, a nutritious diet and regular dental visits are all crucial to long-term oral health, these efforts complement what your body already does to keep your mouth healthy. One of the major players in this function is saliva.
Produced by hundreds of glands located throughout the mouth, saliva does much more than help you swallow and wash away food. As you chew, an enzyme in saliva known as amylase breaks down starches in your food to make it easier to digest in the stomach. Saliva also contains antibodies, similar to what's in tears, which can fight bacteria and other disease-causing organisms.
Perhaps its most important function, though, is its ability to protect and maintain healthy tooth enamel. The strongest substance in the body, enamel nevertheless has one primary enemy — the acid found in certain foods or as a byproduct of bacteria feeding on sugar and other carbohydrates.
When the ideally neutral pH level of the mouth becomes too acidic (nearly every time you eat), minerals in the enamel begin to soften and dissolve. The increased saliva flow when we eat floods the mouth with buffering agents that neutralize the acid and restore the mouth's normal pH level. Not only does saliva stop demineralization, but it also restores a good bit of the enamel's mineral content.
In recent years, a new role for saliva has begun to emerge as a means to diagnose disease. Like blood, urine and other bodily fluids, saliva contains molecules that serve as biological markers for disease. Given the right equipment, saliva has the potential to indicate early signs of cancer (including oral), diabetes and other systemic conditions. As the means to examine saliva for these markers increases it promises to be easier and less expensive to collect and sample than blood, while reducing the chances of transmitting bloodborne diseases to healthcare workers.
It's a lot to consider with this fluid that you hardly notice, except when it isn't there. Saliva is proof that our efforts at keeping our mouths healthy cooperate and depend on our bodies' amazing systems.
If you would like more information on saliva and other ways your body maintains a healthy mouth, please contact us or schedule an appointment for a consultation. You can also learn more about this topic by reading the Dear Doctor magazine article "Saliva."