Posts for: May, 2015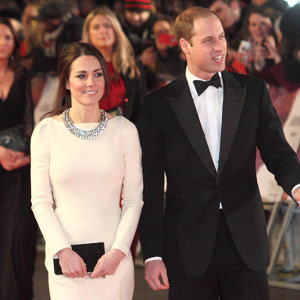 So you're tearing up the dance floor at a friend's wedding, when all of a sudden one of your pals lands an accidental blow to your face — chipping out part of your front tooth, which lands right on the floorboards! Meanwhile, your wife (who is nine months pregnant) is expecting you home in one piece, and you may have to pose for a picture with the baby at any moment. What will you do now?
Take a tip from Prince William of England. According to the British tabloid The Daily Mail, the future king found himself in just this situation in 2013. His solution: Pay a late-night visit to a discreet dentist and get it fixed up — then stay calm and carry on!
Actually, dental emergencies of this type are fairly common. While nobody at the palace is saying exactly what was done for the damaged tooth, there are several ways to remedy this dental dilemma.
If the broken part is relatively small, chances are the tooth can be repaired by bonding with composite resin. In this process, tooth-colored material is used to replace the damaged, chipped or discolored region. Composite resin is a super-strong mixture of plastic and glass components that not only looks quite natural, but bonds tightly to the natural tooth structure. Best of all, the bonding procedure can usually be accomplished in just one visit to the dental office — there's no lab work involved. And while it won't last forever, a bonded tooth should hold up well for at least several years with only routine dental care.
If a larger piece of the tooth is broken off and recovered, it is sometimes possible to reattach it via bonding. However, for more serious damage — like a severely fractured or broken tooth — a crown (cap) may be required. In this restoration process, the entire visible portion of the tooth may be capped with a sturdy covering made of porcelain, gold, or porcelain fused to a gold metal alloy.
A crown restoration is more involved than bonding. It begins with making a 3-D model of the damaged tooth and its neighbors. From this model, a tooth replica will be fabricated by a skilled technician; it will match the existing teeth closely and fit into the bite perfectly. Next, the damaged tooth will be prepared, and the crown will be securely attached to it. Crown restorations are strong, lifelike and permanent.
Was the future king "crowned" — or was his tooth bonded? We may never know for sure. But it's good to know that even if we'll never be royals, we still have several options for fixing a damaged tooth. If you would like more information, please contact us or schedule an appointment for a consultation. You can learn more by reading the Dear Doctor magazine articles "Repairing Chipped Teeth" and "Crowns and Bridgework."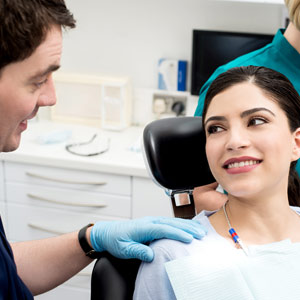 Although we've made great strides over the last century making dental visits more pleasant and comfortable, many people still feel a little apprehension about them at one time or another. For a few, though, this apprehension escalates into high anxiety — so high they may even avoid important dental treatment altogether.
If you have a significant phobia regarding dental visits and treatment, here are some things you can do to reduce your anxiety and feel more comfortable when you undergo treatment.
Let us know about your feelings of anxiety. We're conditioned by society to regard such fears as irrational or "silly," and so we tend to hide our negative emotions. Dentists, however, have been trained to work with fearful patients to reduce their anxiety levels. Being honest with us about your fears and nervousness is the first step to developing an anxiety-reducing strategy that will make your visits more pleasant.
Counteract bad experiences with good. For most people the fear they have during dental visits stems from earlier unpleasant experiences at the dentist. The fear can be so ingrained that simply trying to convince yourself or to be told "there's nothing to be afraid of" will have little to no effect. Instead, build a memory collection of positive and pleasant dental visit experiences that serve to counteract the unpleasant. To do this we might first get you acclimated to routine visits and then gradually transition to more invasive procedures. This may increase the normal time for dental treatment, but the reduction in anxiety is worth the extra time.
Consider sedation therapy. In addition to modifying your experiences, you may also benefit from sedation medications that reduce anxiety, especially in the early stages of treatment. Depending on your medical history and current status, we can prescribe a sedative for you to take an hour or so before your appointment to help you relax. We can also increase the level of anesthesia (from local to intravenous or gas anesthesia, for example) if your anxiety is especially acute.
Taking proactive steps to minimize dental visit anxiety will increase the probability that you'll obtain needed dental care. Your teeth and gums will be healthier for it.
If you would like more information on coping with dental visit anxiety, please contact us or schedule an appointment for a consultation. You can also learn more about this topic by reading the Dear Doctor magazine article "Overcoming Dental Fear & Anxiety."